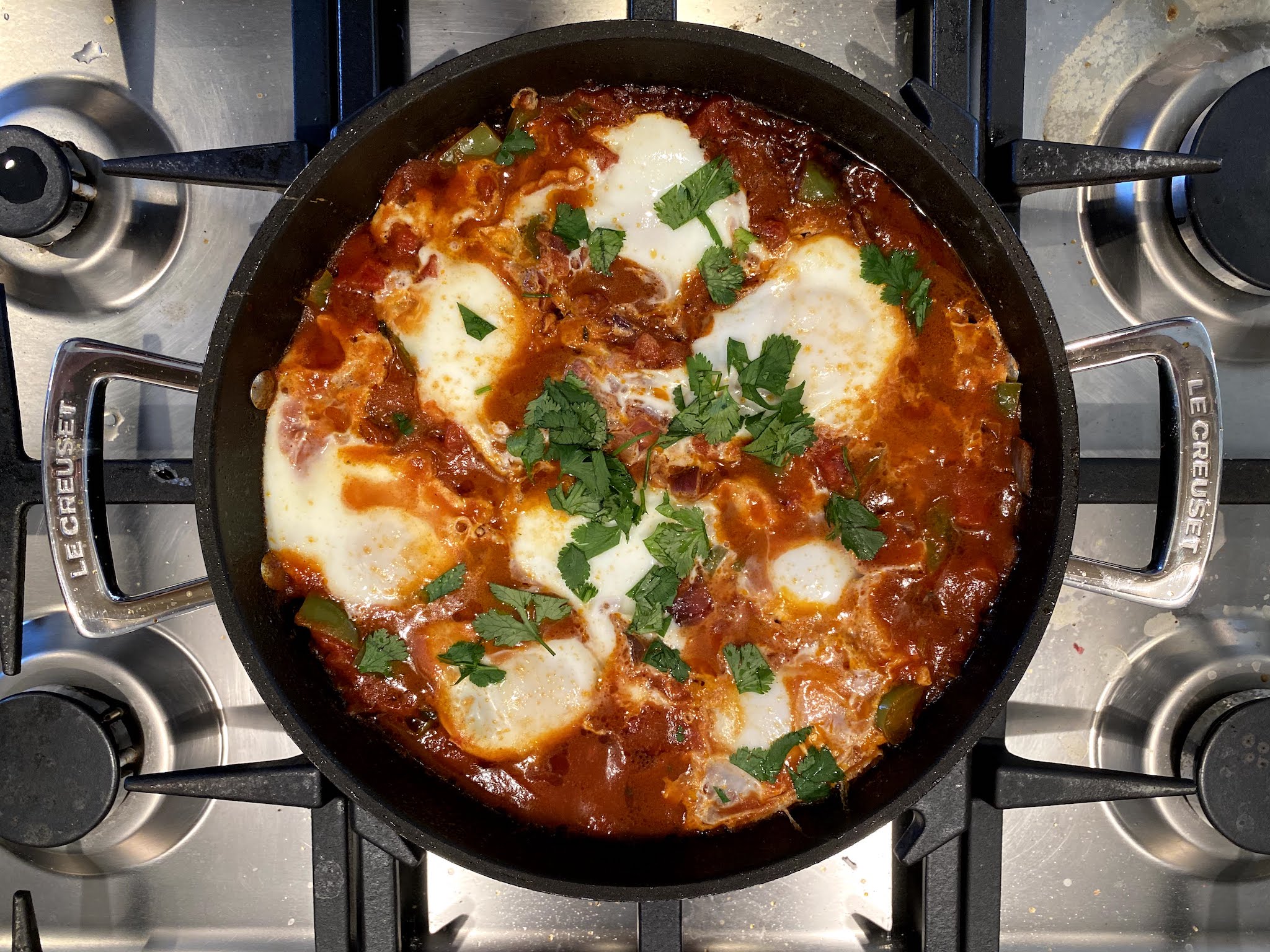 a dish of eggs poached in a sauce of tomatoes
Ingredients
1 red onion
1 1⁄2 bell peppers
3 cloves garlic
2 tbsp cumin
1⁄2 jalapeno pepper
bunch of cilantro
1 large tin tomatoes (800g)
tomato paste
8 eggs
(optional) feta cheese
Steps
Toast the cumin, finely slice the garlic and dice the onion and jalapeno, fry in olive oil with the very finely diced stalks of cilantro. Add finely diced bell pepper and tomato paste. Fry until soft. Add the tin of tomatoes and cook 5-10 mins. Season.
Break eggs into dimples in mixture, cover and allow to poach approx 5 mins. The yolk should be runny.
Sprinkle with cilantro and feta.
Serving
In cooking dish at the table. The runny egg yolk provides a creamy unctuous substrate to compliment the spices and the acidity of the tomato.