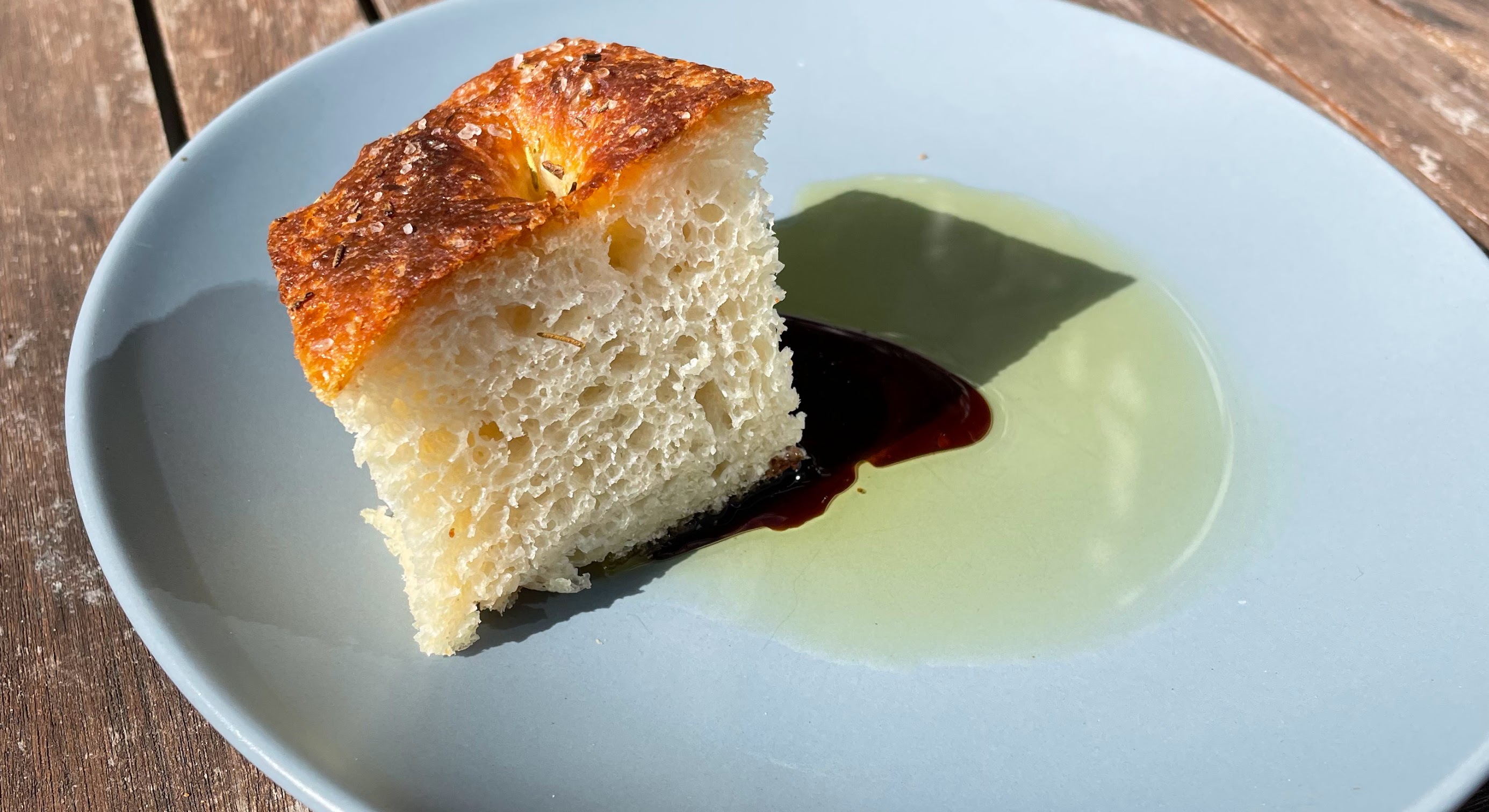 Olive and rosemary focaccia
Ingredients
7 grams (1 envelope) active dry yeast
625g bread flour
2 1⁄2 cups lukewarm water
2 tsp honey or caster sugar
5 tsp salt for dough
2 tsp flaky sea salt
8 tbsp extra virgin olive oil
bunch fresh rosemary
10 fresh olives
Steps
Bloom the yeast (10 mins) in the water plus honey or sugar.
Add the flour and salt, mix and knead lightly to make a shaggy dough.
Pour 4 tbsp EVOO into large bowl, add the dough, cover with plastic wrap and allow to rise until doubled in size (can be left in fridge overnight).
Pour 1 tbsp EVOO into deep baking tray.
Fold dough 3 times.
Place dough in baking tray, leave to rise until doubled in size.
When dough is ready, poke it with your finger. It should spring back slowly, leaving a small visible indentation.
Poke holes at even intervals with a finger (all the way to bottom of pan). Put halved olive in each hole.
Sprinkle with sea salt and finely diced rosemary.
Bake at 450ºF for 20-30 minutes, until golden brown all over.