I'm trying to make something better than seedlip.
August 15th 2020, "Summer Sun"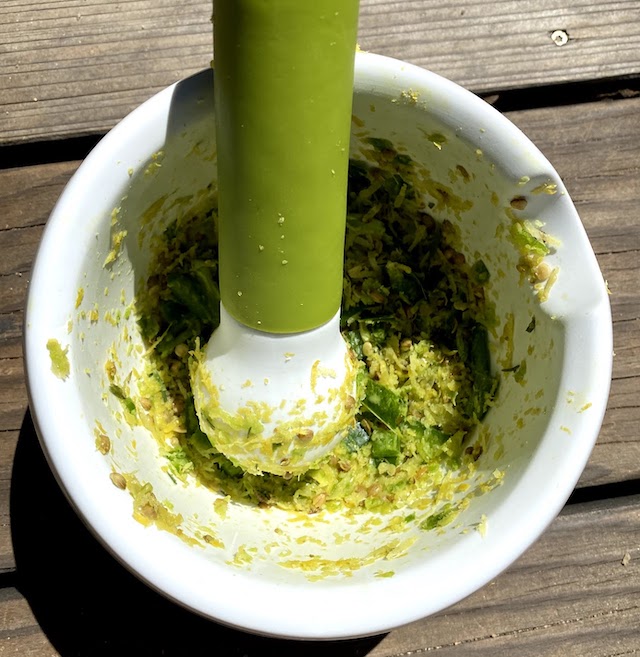 Ingredients
Zest of two lemons
One largish jalapeno
two lime tree leaves
20g coriander seeds
1⁄4 cup sugar

16 oz water

Steps

toast the jalapeno seeds and coriander seeds

mince the rest of the jalapeno

macerate in a pestle and mortar

simmer ~15 mins, dissolving the sugar

chill
Tasting notes
Grassy and bright with a spicy aftertaste. Pretty good. Pleasant shot, good mixed with tonic.
(experiments continue)