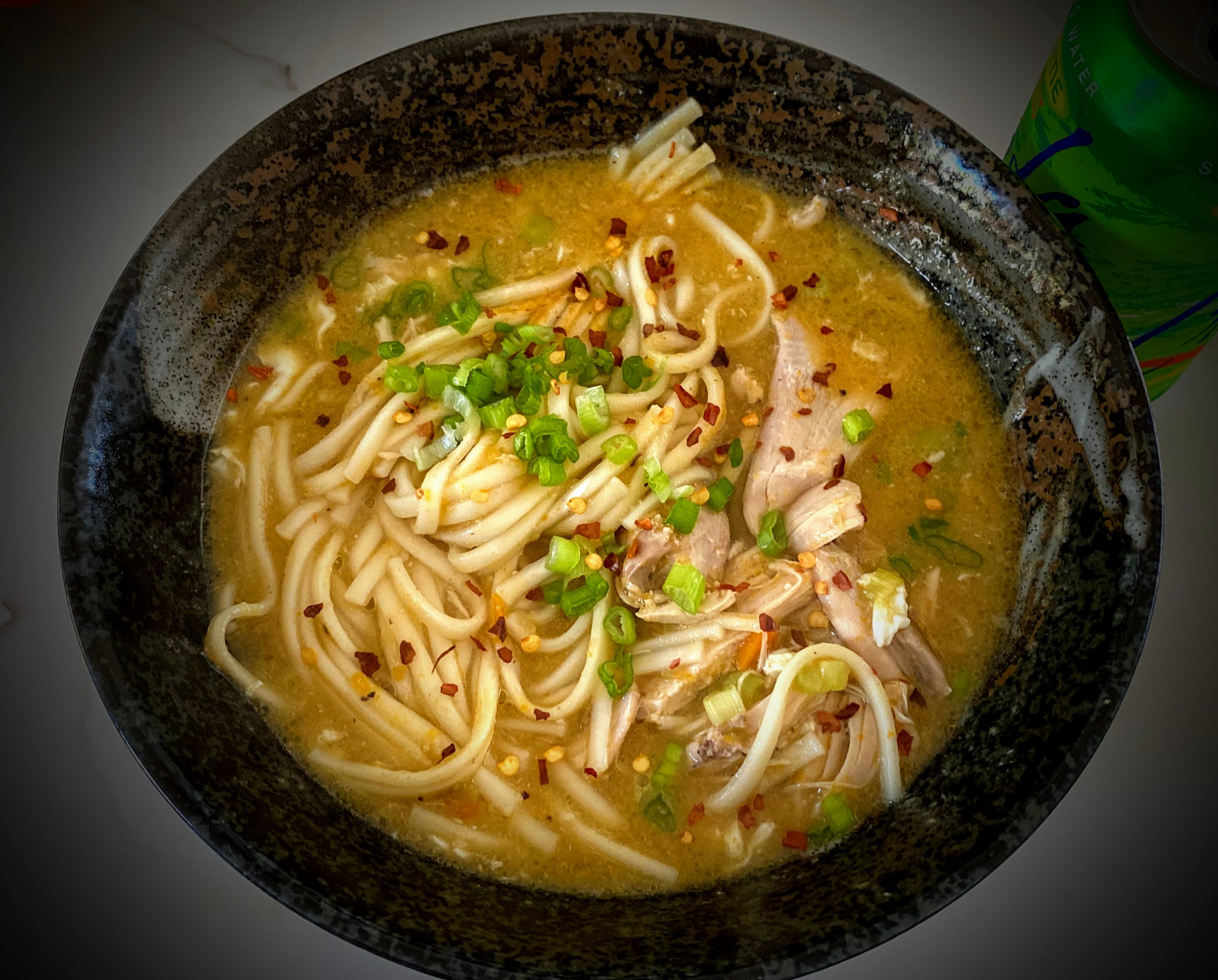 This recipe is a great way to use roast chicken leftovers. Hearty umami flavor. Guaranteed to make you smile.
Ingredients
Whole roast chicken leftovers
100g celery, finely diced
100g carrots, finely diced
100g onion, finely diced
3 cloves garlic
1.5 tbsp ground black pepper
~2 tsp salt (to taste)
Water, to cover (approx 3 pints)
Bay leaves
1 scallion per serving
1 egg per serving
1 portion udon noodles per serving
Steps
Remove any large chunks of remaining white meat from the carcass and set aside
Fry the aromatics in any reserved roasting juices (or olive oil)
Add the chicken carcass, bay leaves, salt and black pepper and water to cover (about 3 pints)
Bring to the boil and simmer for 2 - 3 hours, remove lid to reduce for final hour
Remove the bones (reserving any remaining meat) and blend
Return all the reserved chicken meat to the pot
(recommended) Leave overnight
Ladle 1 bowl's worth of stock per person into another saucepan. Add the scallion whites and bring to the boil
Add one egg (shell on) per person and the udon, boil for ~12 minutes (follow specific cooking directions for your noodles)
Remove, peel and slice the egg(s) in half
Serving
Best served in bowls sprinkled with the scallion greens, chili flakes and with the egg on top.