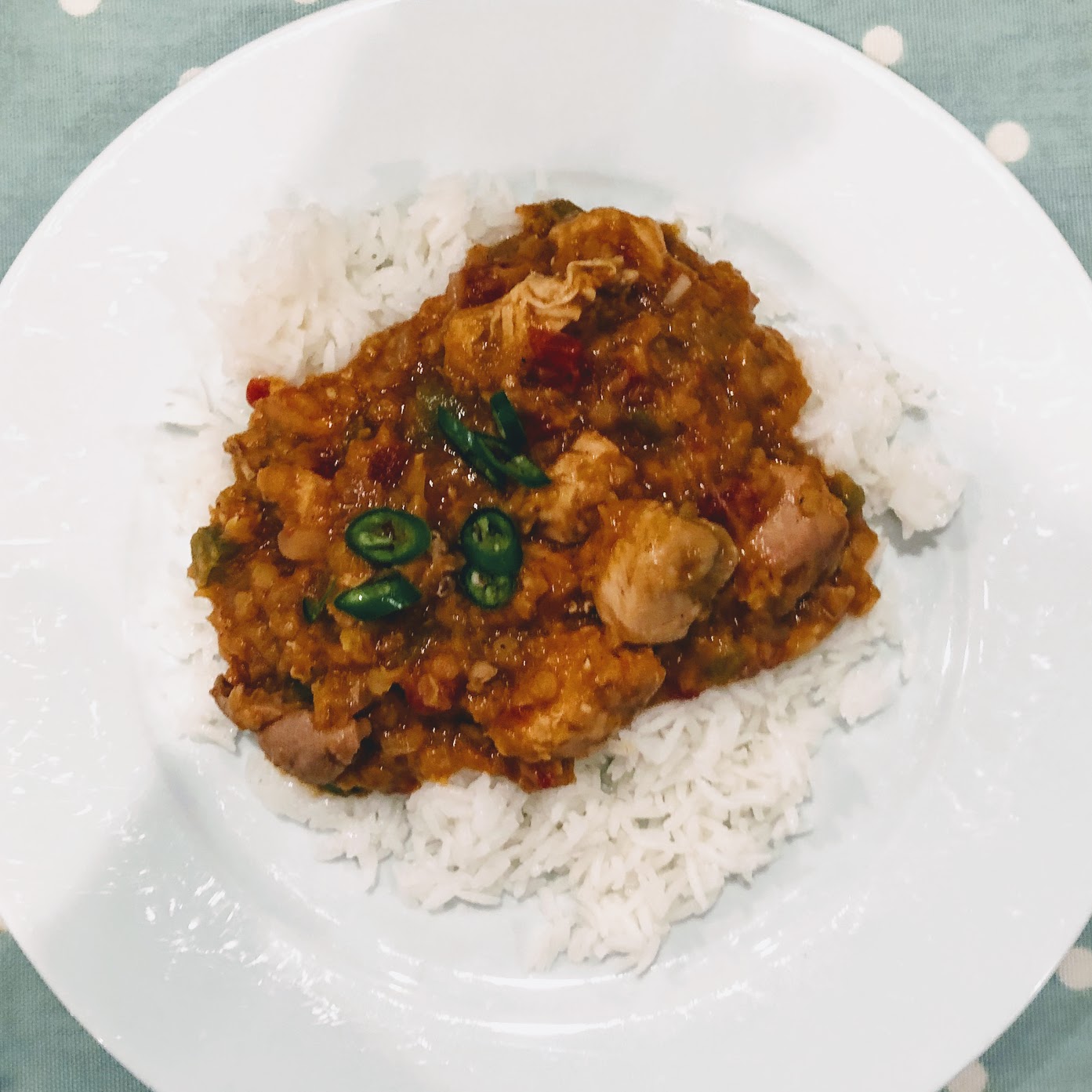 Wonderful spicy persian/gujarati stew.
Ingredients
1 green bell pepper, diced
1 large onion, finely chopped
3 x chicken breast or equivalent amount chicken thighs, diced
2 garlic cloves, pressed/finely diced
20g ginger, grated
1 tbsp garam masala
1-4 serrano chilli pepper(s), finely diced

1: mild, 4 (incl seeds): spicy

400g tin chopped tomatoes
600ml chicken stock
150g dried red split lentils, rinsed and drained
2 bay leaves
Juice of 1 lime
20g sugar
Steps
Toast the garam masala in a large frying pan
Add 2 tbsp oil to the spice and fry the onions ~5 minutes
Add the chicken to pan and brown, add garlic, ginger and chili pepper, fry 20 secs
Add tomatoes, lentils, stock and bay leaves. Bring to the boil and simmer lid on for 90 mins
Simmer lid off ~10 mins to thicken sauce. Add sugar and season to taste.
Add the lime juice
Serving
Serve with rice and sprinkle with coriander.