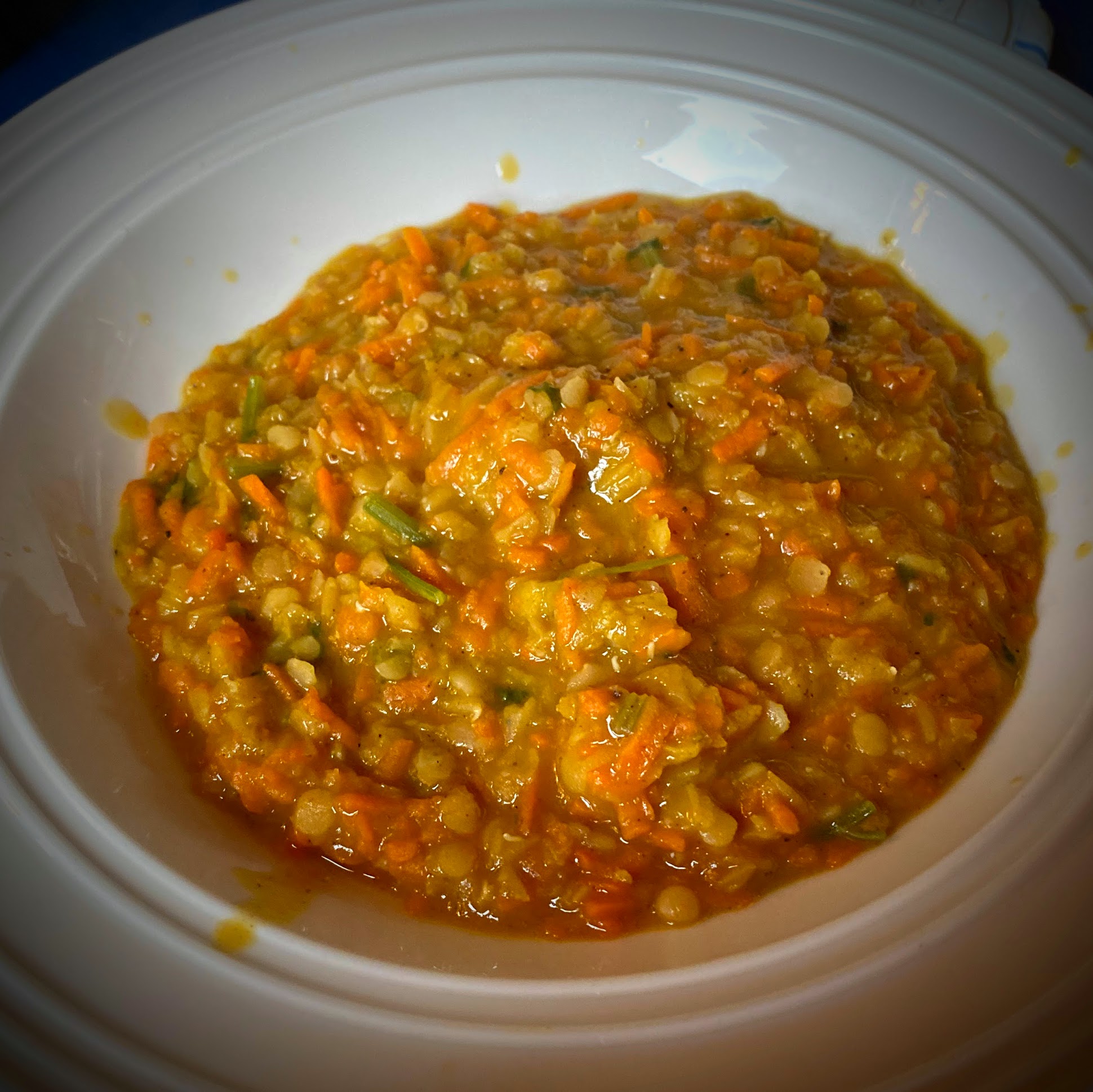 Absolutely inauthentic, but yummy.
Ingredients
1⁄2 cup red lentils
2 carrots, grated
20g finely diced cilantro stalks
handful fresh cilantro
2 tsp honey
1 tsp cumin
salt and pepper to taste
Steps
Fry diced cilantro stalks with cumin.
Add lentils and water to cover, bring to a boil and simmer 15 mins.
Add honey.
Add grated carrot, cook until soft.
Season to taste.
Serving
Sprinkle with fresh chopped cilantro.