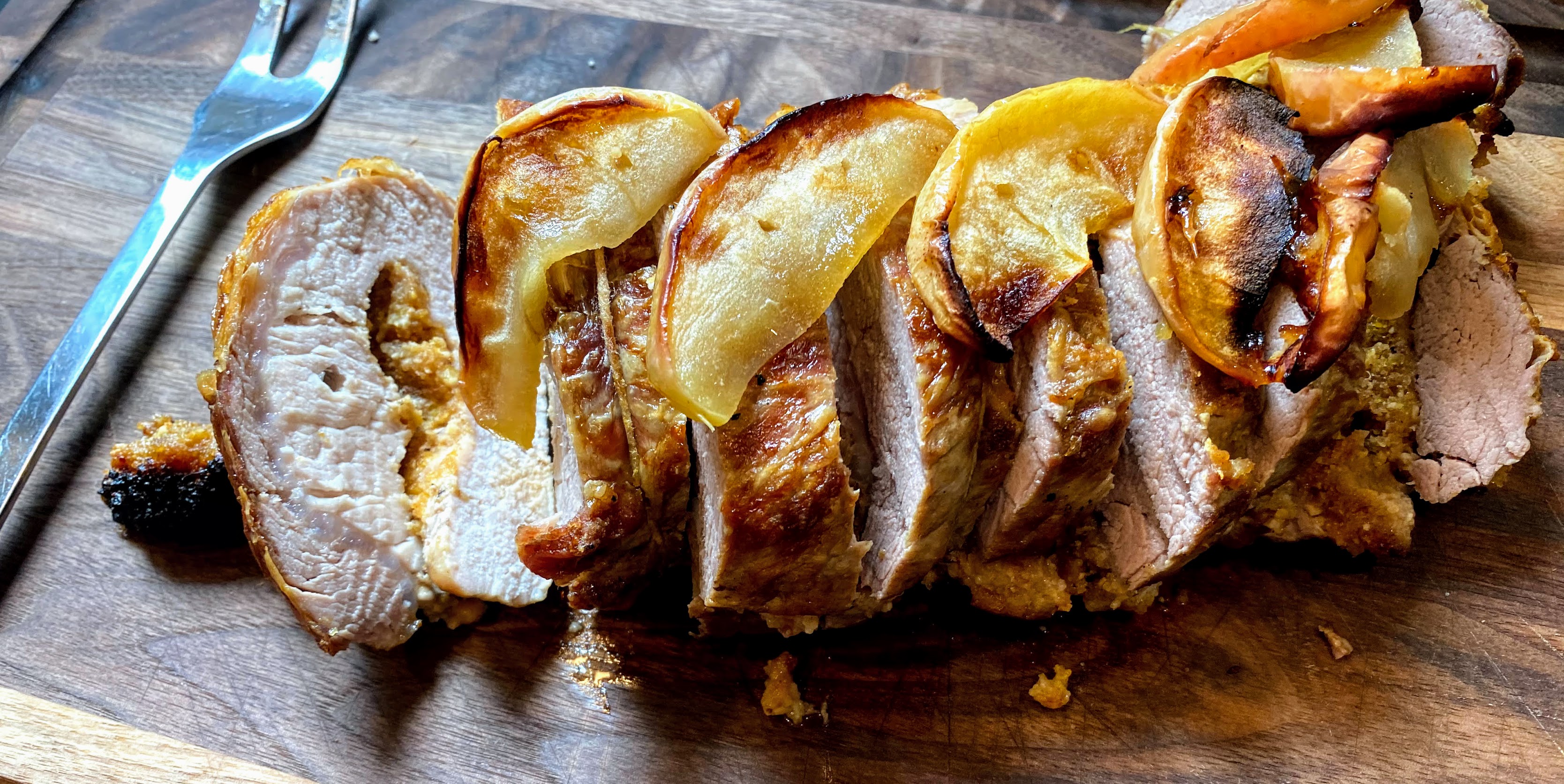 Work in progress.
Ingredients
2 lb pork loin
1 apple (optional)
for the stuffing * 1⁄2 cup dried apricots * 1⁄2 cup dates * 1⁄2 cup cashew nuts (unsalted) * 1 cup breadcrumbs * 1⁄2 cup olive oil * 1 tbsp cumin * 1 tbsp black pepper
Steps
Combine the stuffing ingredents in food processor and blend until finely chopped
Butterfly the pork loin and tenderize
Spread the stuffing evenly across the loin (about 1⁄2 inch thick)
Roll the stuffed loin and tie with kitchen string
Fry in an iron skillet to seal.
Thinly slice apple and surround pork with it in roasting tin
Cook pork to 145F internal temperature (approx 1 hour at 400F)
Serving
Slice and arrange apple on top.