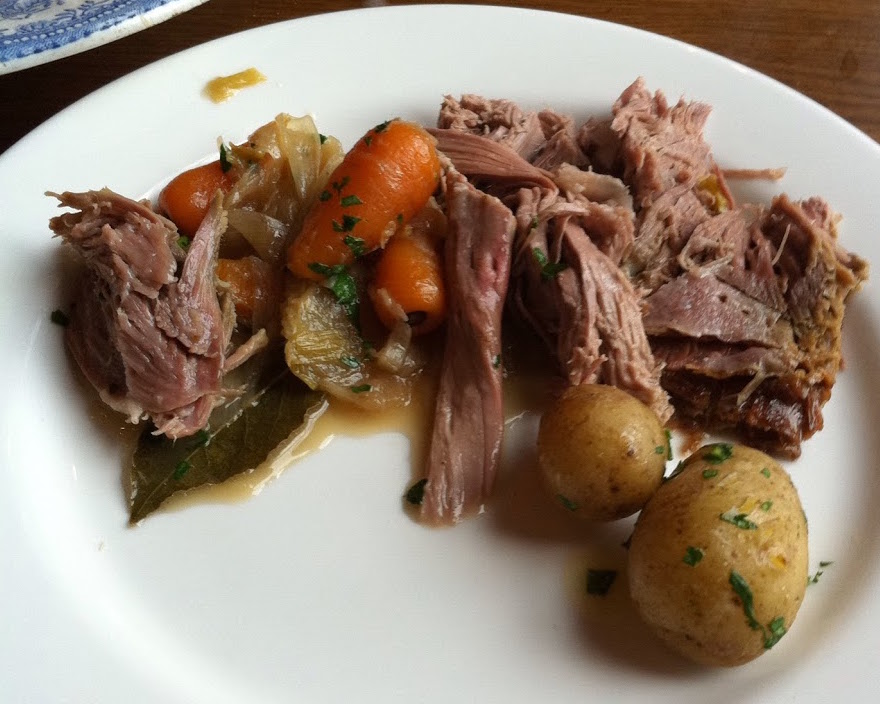 Delicious melt in the mouth lamb dish.
Ingredients
whole lamb shoulder
3 stalks celery
3 carrots
1 white onion
1 bulb fennel
75 cl white wine
1 l stock
Steps
Rub salt and rosemary generously over the lamb
Brown the lamb in a very hot skillet. Ensure that the shoulder fat is browned well.
Dice the celery, carrots and onion and sweat in a large pan
Add the stock and white wine to the aromatics and bring to a gentle simmer
Combine the stock and meat in a slow cooker or covered oven dish and cook on a low heat for 8 hours
Serving
Remaining stock/wine can be reduced to a gravy and served over the lamb on a bed of the vegetables. The lamb will be so tender that it will come easily away from the bone. Can be served family style at the table with tongs or similar and each diner can tear off their own portion.